For every meal you purchase, we donate a meal to a local nonprofit organization dedicated to transitioning families suffering from homelessness.
With a wide variety of allergen-friendly and health conscious menu items, we have options for any dietary restrictions. All made fresh when you place an order.
Our in-office options are ideal for all of your corporate meetings, company outings, and private get togethers. Let us care of lunch so you can focus on other things.
We pride ourselves on being environmentally conscious. Each meal includes packaging, servingware, napkins, and utensils made from plant-based and biodegradable materials.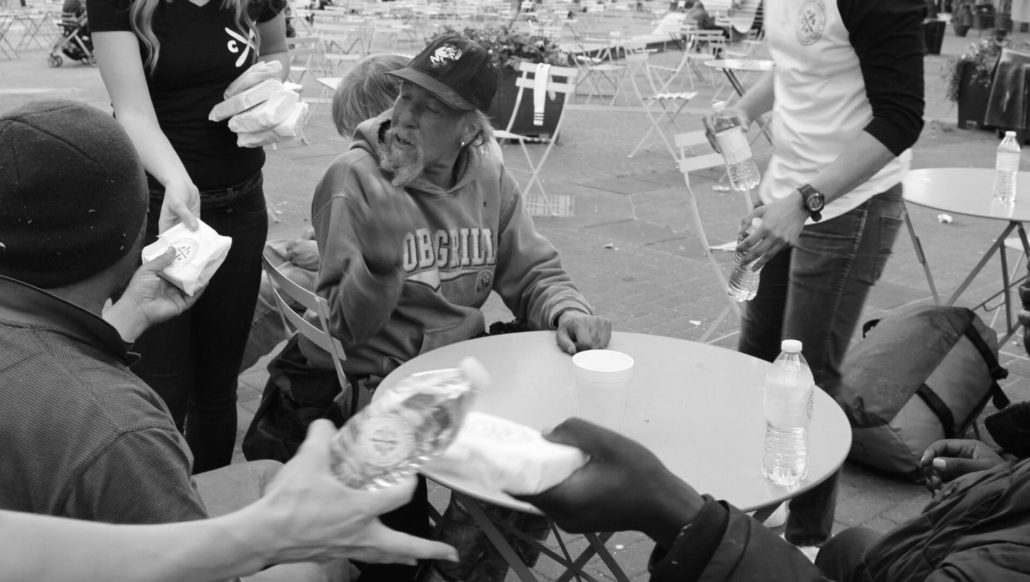 Meals with purpose
Not only is our food delicious, but it represents a larger movement. We are a group of conscious minded individuals on a mission to change lives. We provide top quality lunches to businesses in the Seattle area, while giving back to the community by donating hearty meals to those in need.
"Never doubt that a small group of thoughtful, committed citizens can change the world; indeed, it's the only thing that ever has." – Margaret Mead
In recent years, homelessness and poverty have reached epidemic levels in Seattle and surrounding areas. As mindful citizens, we cannot overlook this devastating situation faced by our brothers and sisters. It is our job to reach out a hand to fellow humans in their time of need. Conscious Eatery does this by providing balanced meals for the hungry, to remind them that they are cared for. No one should go without the basic necessity of food.
Thoughtfully committed to change
Every order we receive is an opportunity for us to give back to our community. When you eat Conscious, you receive a delicious meal that you can feel great about.
We believe that each order has an impact and something as simple as eating lunch can bring us a step closer to a more conscious and inclusive community. We eagerly invite you to join us!