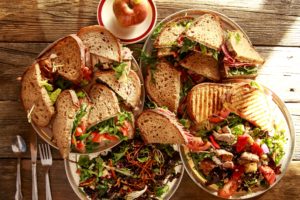 ONLINE ORDERS ONLY – due to labor shortage. Irregular hours until fully staffed.  
Breakfast + Lunch catering with 48 hour notice.
All orders over $100 are subject to 10% service charge.
5620 6th Ave S. Seattle WA 98108
Hiring skilled + reliable team members. Interested parties should send resume to [email protected].
SPECIAL UPDATE * As of September 2023 – expect limited hours of operation while both Owner/Operator's focus on healing from their recent MVA with USPS. Chaz is recovering from a spinal fusion; he is expected to be out for 6-8 weeks. 
Fundraiser for the reopening of Conscious Eatery can be found below.