Our Mission
Quality Ingredients and Mindful Solutions to Ending Hunger
You Buy a Meal, We Give One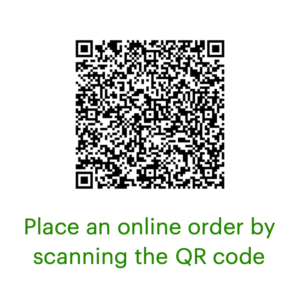 It started with a simple idea; GIVE a meal for every meal sold.
Founded in 2016, Conscious Eatery started as philanthropic lunch caterers. Within 5 months of starting Conscious Eatery, Cierra + Chaz were forced to find a new place to create; as the commissary kitchen they rented had been purchased by a large corporation. Luckily, the young couple  met with The Harvey's, owners of Orcas Business Park, who happened to have a restaurant space available in Georgetown-Seattle (less than 2 miles from the original kitchen space).
Since opening, Conscious Eatery donates an average of 1,000 meals per month to those suffering from homelessness in the greater Seattle area.
 and more to fight hunger together.
Check out what we've been up to! CLICK HERE
Our Food
Quality Ingredients and Mindful Solutions to Ending Hunger
"The food tastes like it's prepared with love!"
We take extreme pride in sourcing our food locally, through the best the PNW has to offer. Carefully selected, all of our produce is from Charlie's Produce, our bread is from Grand Central Bakery, and all our meat is from Mac Donald Meat Co.
Most of our purveyors are delivered from our neighbors in South Seattle- with about a mile or two of transportation time. In other words, we aim to source fresh food.
By roasting all meats, mixing all dressings + sauces, and constructing all soups from scratch- we refuse to take the easy way to ensure ALL of our food is delicious + made with love.
Check out our restaurant menu! Click Here
What People Are Saying About Us
Great food with a great cause! The 'Conscious Eatery' easily takes the win in taste of food and vibes. This young entrepreneurial couple takes on conscious eating with a commitment to fight hunger everyday. If you haven't stopped by check out this little gem located in our neighborhood of Georgetown, WA.
I decided to have the French Dip. It was delicious! If you're in the neighborhood, check them out!
Thanks @WeEatConscious! My 1st visit & everything was fantastic! I loved my BLT! I will be back in Georgetown!
Wow, this was a wonderful treat. The menu had the perfect variety of healthy tasty options. I went with the Caesar salad and the pb&j sandwich. The Caesar was super fresh with house-made croutons that made it lights out. The pb&j was hands down the best I've ever had, what a great take on it! Topped it off with a delicious freshly-squeezed green juice. My parents had the Herradura sandwich and they liked it so much they bough one to take home for tomorrow's lunch! I will definitely be coming back for more.
Great healthy food options while taking care of our homeless sisters and brothers
Tried their food yesterday and it was truly delicious and fresh! Great to know that lunches can be provided to the homeless through our lunch purchases. Wonderful gluten free options!
My staff and I LOVED the delicious sandwiches and salad you delivered to Robinswood Tennis Center! It's wonderful to help others, as well!
Enjoying my Cobb salad with Chicken! It's wonderful, thank you!
Find them in Georgetown for amazing food and to help fight hunger!
Great food and super friendly service!! I will for sure be back.
Awesome. Definitely a must visit. Clean and courteous and a very tasty variety of choices on the menu. They are also involved in feeding the homeless which makes this place a plus plus.